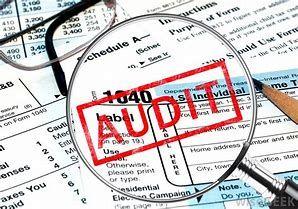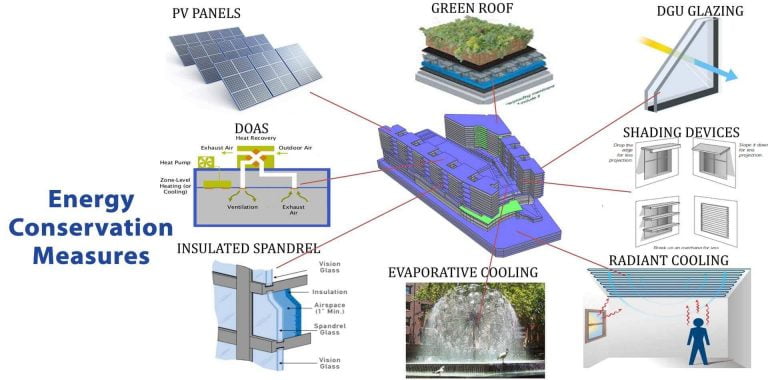 Electrical Safety Audit
Over 20% of fires which take place world wide and 40% of fires which occur in India are due to faulty electrical circuits. Electrical hazards continue to threaten the safety of people and property in the form of shocks, burns, injury, fire and explosion.   
In process industries, fires arising from electrical faults are highly probable, especially in industries that handle flammable chemicals. 
In service industries such as information technology, telecommunications, business interruption losses due to electrical hazards (fire in server room, damage of expensive communication equipment, loss of data, fire in cable gallery, etc.) could be substantial.
With electricity having become an indispensable part of our life, electrical risks should be managed effectively.  
We carry out Electrical Safety Audit according to systematic procedures in order to evaluate potential electrical hazards and recommend measures to minimize/prevent these hazards (i.e. electrical shocks, electrical arcs, and electrical blasts). Our Electrical Safety Audit is a loss prevention program – property/production loss (e.g. electrical fire hazards) and loss of life/injuries to personnel.  
Typical Scope of Study
Verification of statutory compliance with respect to Indian Electricity standards

Physical inspection to identify electrical hazards (shock, fire, explosion, overloading) and to suggest electrical safety solutions

Review of plant lightning protection system (need, adequacy, installation and maintenance)

Review of static electricity hazards in plant operations (if applicable)

Review of hazardous area classification and selection of flameproof electrical equipment in the plant, including maintenance aspects (if applicable)

Review of electrical preventive maintenance system (including tests, documentation, history cards, etc)

Review of electrical accidents and near misses in the plant to identify root causes

Review of electrical systems & procedures (work permits, interlocks, lockout tags, etc).

Review of the importance given to electrical safety in the company safety policy, safety committee, continuous electrical risk identification, etc.

Assessing the integrity of insulation of cables by carrying out insulation resistance tests on a sample basis

Review of the earthing system (installation & maintenance aspects), including sample earth resistance tests

To identify areas of overloading by carrying out load current measurements and compare against cable current carrying capacity calculation

Hotspot detection using infra-red hot spot detection equipment/ thermal imaging (as necessary)  
Our Team of Certified Technocrats have over 25 years of experience in carrying out Electrical Safety technical Auditing and so you know that it will be done efficiently and thoroughly every time. After carrying out the Electrical Safety Audit, a report including Observations,Hazards Identified and Remedial Action to be taken to eliminate the hazard is submitted to and discussed with the management of the facility.
Are you looking for Electrical Safety Audit ?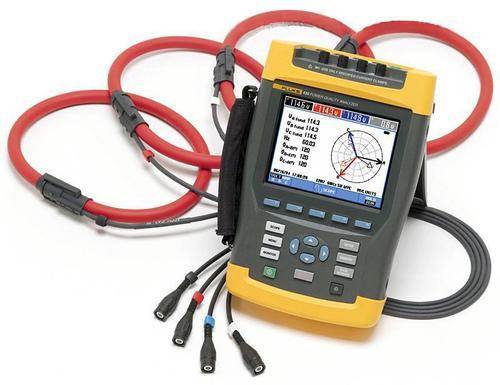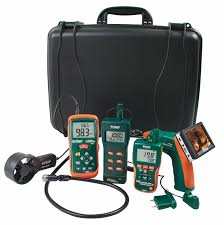 Power Quality Audit
Power quality determines the fitness of electrical power to consumer devices. Synchronization of the voltage frequency and phase allows electrical systems to function in their intended manner without significant loss of performance or lifespan.
In its broadest sense, power quality is a set of boundaries that allows electrical systems to function in their intended manner without losing performance or premature failure. The term is used to describe electric power that drives an electrical device and the device's ability to function properly with that electric power. Without the proper power, an electrical device may malfunction, fail prematurely or not operate at all. There are many ways in which electric power can be of poor quality and many more causes of such poor quality power.
our experienced team survey and analyze your electrical installations, for the purpose of establishing the quality of the electrical supply. Using the latest power quality analysis equipment we are able to identify potential issues with the quality of your power and reduce your business losses.
It has been found that with increased use of electronic component like UPS, CFL, Computers and more there are disturbances in electrical systems which unbalance the system and create problems like –
• Voltage sags and surges,
• Power interruptions,
• Harmonic distortion,
• Ground loops,
• High speed transients,
• Electrical noise,
• Lightning damage
Each of these power quality problems has a different cause. Some problems are a result of shared infrastructure. For example, a fault in the network may cause a dip that will affect some customers and the higher the level of the fault, the greater the number affected, or a problem on one customer's site may cause a transient that affects all other customers on the same subsystem. Other problems, such as harmonics, arise within the customer's own installation may affect the network and so affect other customers. Harmonic problems can be dealt with a combination of good design practice and well proven reduction equipment.  
We identify system problems, review operational integrity and safety issues, and make recommendations for procedures and equipment designed to correct or avoid future problems.
Our Power Quality team can provide your facilities and systems with a Power Quality site audit to identify the issues that are affecting your bottom line. Our team work to find out the exact cause of these problems by accurately measuring AC RMS voltages up to 480V (phase to neutral) or 830V (phase to phase) for two-wire, three-wire and four-wire networks. Alternating RMS currents up to 3000 A RMS Frequency of 50Hz networks (10Hz to 70Hz)Active, reactive and apparent power per phase and their aggregate. Harmonic Distortion (up to the 50th harmonic, anaverage value of any parameter calculated over a period running from 1 sec to 2 hours.
Power disturbances (swells, dips and interruptions, overrun of power and harmonic thresholds) are recorded and time stamped. Detection of transients and recording of the associated waveform.
Are you looking for Power Quality Audit ?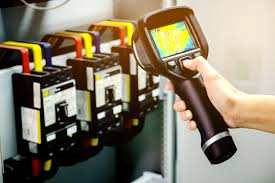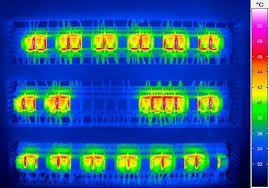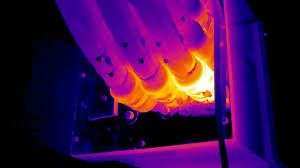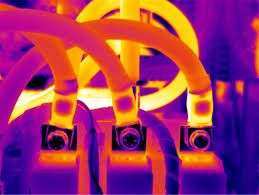 Thermographic Analysis
We conduct infrared thermal imaging of machinery and electrical panels, helping us to detect faults before they become major issues. Our thermal imaging equipment produces accurate real time high resolution images enabling engineers to detect problems that might otherwise go unnoticed. This gives you the opportunity to undertake remedial works prior to costly system failures or production stoppages occurring. Using infrared thermography is effective across all sectors in helping to reduce maintenance costs and even identify possible improvements.
With help of thermography analysis we can analyze the patterns within the surface temperatures to detect a problem before it manifests itself in a costly system failure; thereby saving hundreds of thousands of rupees. It is an excellent diagnostic maintenance tool that improves both efficiency and reliability of plant systems. Thermography surveys are conducted while your equipment is working and under normal operational conditions, any problems will be quickly located allowing you time to schedule maintenance when it is convenient for your business.  
Electrical systems are the most critical infrastructure within office buildings and industrial applications. There are considerable benefits to be gained by protecting these systems and reducing unplanned stoppages. Electrical Thermography serves this purpose and helps you to detect any electric problem before it arises.
Statistics reveal that electrical equipment damage and lost connections cause 25% -30% of all failures to switchboards, switches, circuit breakers and cables. This type of fault is easy to detect using Infrared cameras. Our team will trace, quantify and trend the fault, allowing the management of the site to plan repairs during scheduled stoppages instead of the panic reaction involved when sudden failure occurs, let alone the possible risk of fire which can be catastrophic for personnel and business. Our thermography survey helps you to reduce the down time which will cost your business in lost production time.  
We recommend regular thermography surveys of Technical Auditing the following types of equipment:
• Fuse boards
• Distribution boards
• Busbar systems
• Control panels
• High voltage and medium voltage systems
• Power line connections and insulators
• Switchgear
• Electronic components
• UPS and battery systems
• PLC connections
• Motor control centers
• Transformer
• DG Set    
Do you need our Professional Consultation for Thermographic Analysis ?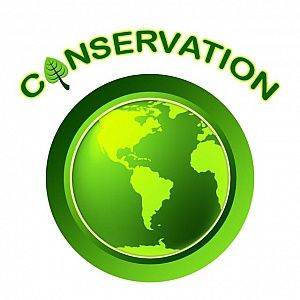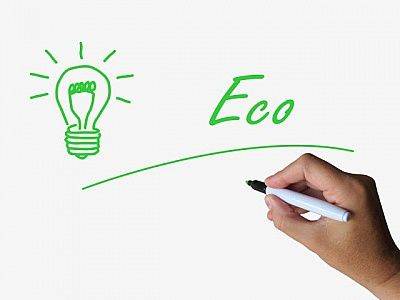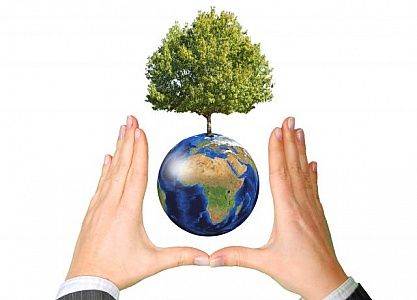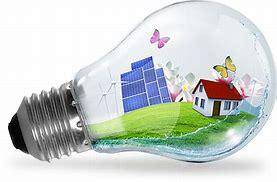 Energy Conservation Technical Auditing
Fuel and electricity are major expenses in any business today. Ever increasing fuel prices and stricter regulations pertaining to commercial energy consumption has made it imperative for modern business to ensure optimum utilization of energy resources and convert to cheaper and more sustainable energy resources. Efficient energy consumption is crucial for the economic success of all companies.   
We help our customers in improving the energy efficiency of their facility and aligning current consumption with current industry benchmarks.
We are an Energy Consulting Company offering comprehensive, customized energy saving solutions to our customers. We provide end to end solutions to our clients designed to meet their energy requirements. We carry out both Walk Through and detailed Energy Audits.
Our team consists of certified Energy Auditors from the BEE (Bureau of Energy Efficiency), an agency of the Government of India. Our certified Energy Auditors are the best in class and are very well experienced. Our Auditors have worked all across India helping hundreds of companies. Our company has over 25 years of expertise in carrying out Energy Audits for a variety of facilities including hospitals, hotels, residential buildings, small, medium and large scale industrial plants and more. Our teams are equipped with all necessary instruments such as Power Analyzers, Flue Gas Analyzers, Ultra Sonic Flow Meters, Lux Meters, and Tachometers.  
Our Energy Audit will analyze your energy systems and provide a full report on your current electricity and thermal consumption and annual energy spend. It would include specific energy savings proposals along with the associated repayment period of current energy related debt. We carry out thorough studies of the existing electrical and thermal system of your facility.
Services offered by us include:
Walk Through Energy Audit

Comprehensive and Detailed Energy Audit

Monitoring of Energy Efficiency Projects (Includes undertaking, implementation and project monitoring).
Our customers have achieved substantial and tangible benefits in terms of cash flow and higher productivity. The crux of our advisory services lies in redesigning the production cycles to reduce energy consumption and achieve higher efficiency.
We have developed a comprehensive methodology for conducting production appraisals and demonstrating the direct benefits of projects undertaken in terms of cash flow and as revenue items on your balance sheet.
The focus of our Energy Audit is to implement No Cost and Low Cost measures which can help our clients see immediate savings.
Audit is aimed at improving the energy efficiency of their facility and aligning current consumption with current industry benchmarks.
Areas Covered by Electrical Energy Audit
• Electrical Distribution Network and Transformers
• Motors, Belt, Pump, Fans & Drives
• Illumination System
• Compressed Air System
• Cooling Tower
• Refrigeration Systems, AHU, Chillers, HVAC, VAM
• DG sets
Areas Covered by Thermal Energy Audit
• Boilers
• Steam Distribution
• Insulation
• Ventilation System
• Hydraulic Systems
• Heat Exchangers
• Furnaces, Boilers, Ovens
• Steam Traps  
Are you looking for Energy Conservation Audit ?
Please call / write an email to get a site visit done by our expert technocrats free of cost
For Quick Response Whatsapp / Call : +91 9582676039