Best Security Services Company in Delhi & NCR
The basic objective of providing Shreem integrated facility management security services is to prevent crime and misbehaviour in the environments of apartments, schools, hospitals, hotels, malls, and corporate sectors. Security provides a safe and danger-free environment so that people can conduct their daily routines and businesses in a fearless environment.
With our best security services, wide skills and modern techniques, we specialise in creating security services that are specifically designed to protect your assets and provide you with superior peace of mind. We've carefully crafted each of our sector-specific offerings, which are shown below, to fulfil the specific security requirements of various sectors.

We are ranked as the top facility management security service company in Delhi that offers innovation-based security management services and solutions in Delhi and Delhi NCR (Noida, Greater Noida, Gurgaon, Faridabad, and Ghaziabad).
For Quick Response Call +91 9582676039
Get Instant Online Quotation
Security Services Offered Area
Security For Corporate Offices
In today's corporate world, security is not just a luxury; it's a necessity. The dynamic nature of business operations, confidential data handling, and the protection of business needs demand a security framework. 
Shreem IfM Security Services for offices understands the unique challenges faced by all different types of corporate sectors.
Our best-in-class office security agency services integrate advanced technology with skilled personnel to create a secure work environment, boost productivity, clarity of thought, and smooth work flow. Some security steps that we take are:
Systems for Advanced Access Badges to Increase Security
Protocols for detecting intrusions.
Executive Protection Measures at Being Mindful.
Customised security policy development.
Buildings must provide occupants with a safe living space. Every resident has a right to feel safe and protected, unconcerned about theft, trespassing, or unauthorised entry.
Shreem IfM Security Services is aware of the distress these worries cause and is prepared to address them. Utilising our cutting-edge security measures and devoted team.
Our best security services for apartments offer a safe living environment that helps people enjoy their lives by utilising modern facilities and monitoring staff. Put your trust in us to protect what matters most.
Access control systems that are whole for high security.
Round-the-clock security inspections to maintain close watch.
Planned Emergency Response for the Safety of Residents.
Detailed Video Surveillance for Enhanced Oversight.
Security For Medical Facilities
Due to the sensitivity of patient data and the importance of medical equipment, the healthcare sector requires a unique approach to security. Healthcare facility management security solutions from Shreem IfM are expertly designed to protect patients, workers, and valuable property. 
We are aware of the stress involved in protecting sensitive data and priceless lives.
Let us be a shield so you can focus on what really matters: recovering health and preserving lives.
Together, we create a space where caregivers and patients can find security in their journey toward wellness.
Customised Patient Access Control & Examining people arriving at the hospital.
Detailed security personnel training for warning protocols.
Intelligent Video Monitoring.
Plans for sharp incident responses.
In the world of hospitality, every guest's safety is a respected responsibility. Every hotels need a unique approach to security because they are centers of activity. 
Shreem IfM's Hotel Security Solutions is aware of the emotional importance. We understand how important it is to make sure each visitor feels safe and comfortable. We understand how important it is to make sure each visitor feels safe and comfortable. 
Let's be the shield that allows your guests to experience relaxation and peace without worry.
Superior Guest Safety through Advanced Access Control for Reserved Areas.
Strategies to Ensure Guest Safety and a Comfortable Stay.
Enhanced Monitoring through Complete Integration of Surveillance Systems.
Organise Well-Defined Emergency Response for Quick Action.
In crowded malls, where families gather and attracting a large number of visitors daily, therefore safety is more than a requirement for businesses. Shreem IfM Security Services is aware of the feeling importance of giving customers and merchants a secure place to shop in.
Together, we transform your mall into a space where safety and enjoyment meet peacefully, Along with preventing theft, we also watch out for the safety of our customers. 
We maintain security levels that permit businesses and customers to enjoy their moments by utilising a combination of advanced technology and properly trained employees.
Strategies for Effective Risk Management and Business Success
Advanced CCTV Surveillance for Wide-Reaching Monitor.
Planned emergency evacuation procedures for consumer protection.
Metal detectors use to screening visitors as they enter the mall & Control Crowds Well for Safe Shopping.
Security For Manufacturing
Securing a manufacturing plant where dreams are turned into reality, security stands as the basic of success involves unique challenges, given the scale and complexity of operations.
Shreem IfM Security understands the protecting the value of your operation. We have carefully crafted our all-inclusive Manufacturing Plant Security solutions to reduce the dangers involved with large-scale operations. 
Let us be a defense that allows you to create, innovate, and thrive without worry. Trust on us to protect the vital heartbeat of your industry.
Strategies for Careful Asset Protection
Strict employee security instructions are planned
Seamless Surveillance System Integration for monitoring Oversight
Measures for Comprehensive Coverage at the The edges
Security For Educational Facilities
Safety regulations for educational institutions is An important fundamental principle of educational institutions is preserving a secure and supportive learning environment. Our Security is the core of progress, where minds grow and futures take shape.
Shreem IfM Security Services understands the importance of providing powerful security solutions specifically designed for schools, colleges and universities. 
Our best security services for schools and colleges are aware of the difficulties related to preserving tomorrow's vision by providing an environment in favorable to learning and growth with protecting the safety of students, teachers, and assets.
Campus Inspections Involved for Protective Safety precautions.
Strong Access Control for Sensitive Areas.
Comprehensive Emergency Response Training to Get Prepared
Advanced CCTV Surveillance for Wide-Reaching Monitor.
Securtiy for Retail Services
In the dynamic world of retail, maintaining a secure environment is most importance for every business. where dreams of entrepreneurship take form, security is the cornerstone of success.

Our Retail Security Solutions are meticulously crafted to not only detect theft but also to prevent losses and protect the welfare of both customers and staff.

By prioritizing state-of-the-art technology and a highly trained team, we create a shopping experience that is not only enjoyable but also safe.
Modern CCTV surveillance.
Customized Loss Prevention Strategies.
Modernised Access Control Techniques.

Planned emergency response that is accurate.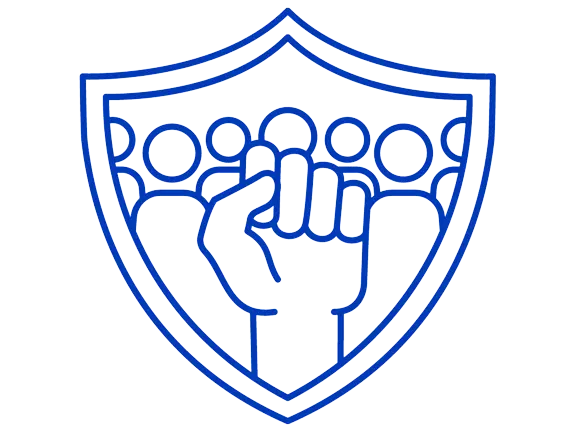 No matter which industry you are searching security solutions for your organizations , Shreem IfM Security Services is committed to delivering top-tier security solutions for all industries.
Our industry-specific expertise, combined with advanced technology and well-trained personnel, ensures a comprehensive approach to safeguarding your business. Contact us today to discuss how we can enhance your security posture.
For Quick Response Call +91 9582676039
Get Instant Online Quotation
Please call / write an email to get a site visit done by our expert technocrats free of cost
For Quick Response Whatsapp / Call : +91 9582676039