EXCITING Facility Management Jobs
Facility Management Jobs At Shreem IFM Services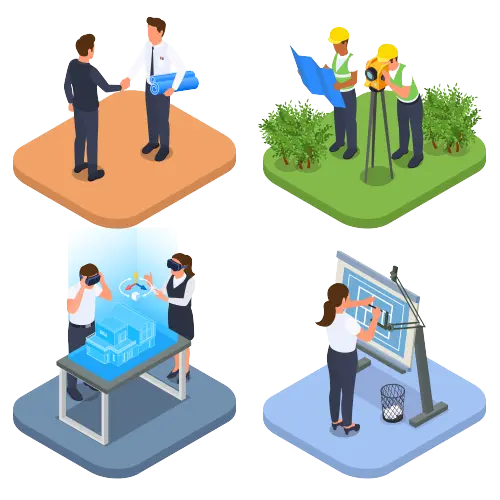 Are You Searching for a best Facility Management Jobs in India? Look No Further!

An engaging choice of employment opportunities in the field of facility management jobs are offered by Shreem IFM Services.

We have a place for you in our dynamic team, whether you're an experienced professional looking to further your career or a beginner hungry for discovering and grow in Industrial maintenance jobs.
We offers a wide range of Blue colored job positions are located in a variety of environments, such as:
Residences, Companies, Malls, Hospitals, and Hotels. Join us, and you'll experience a world of Development, Education, and Success in your career.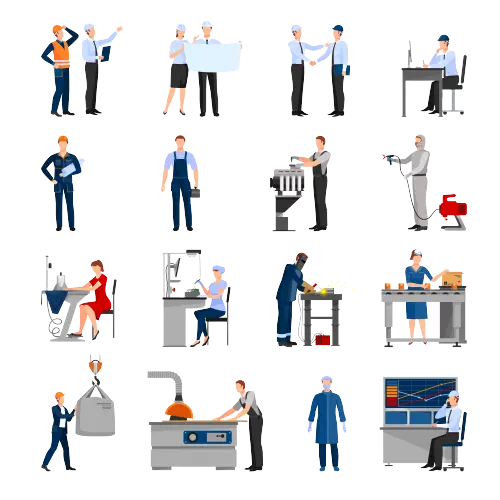 We have opportunities in our Technical Staff for Technical Auditing if you're proficient with technical issues. Then you can easily avail our Job Positions to grab your career opportunities. 
Here are some Facility management jobs in technical Team like:
A. Electrician B. Plumber C. HVAC Operator D. Lift Operator E. DG Operator F. Fireman G. Meson H. Carpenter I. Painter J. STP Operator K. Supervise or (Electrical / Plumbing / HVAC / DG) 
These roles are integral in maintaining MEP infrastructure and ensuring the daily lives of residents run smoothly.

Housekeeping and Pantry Jobs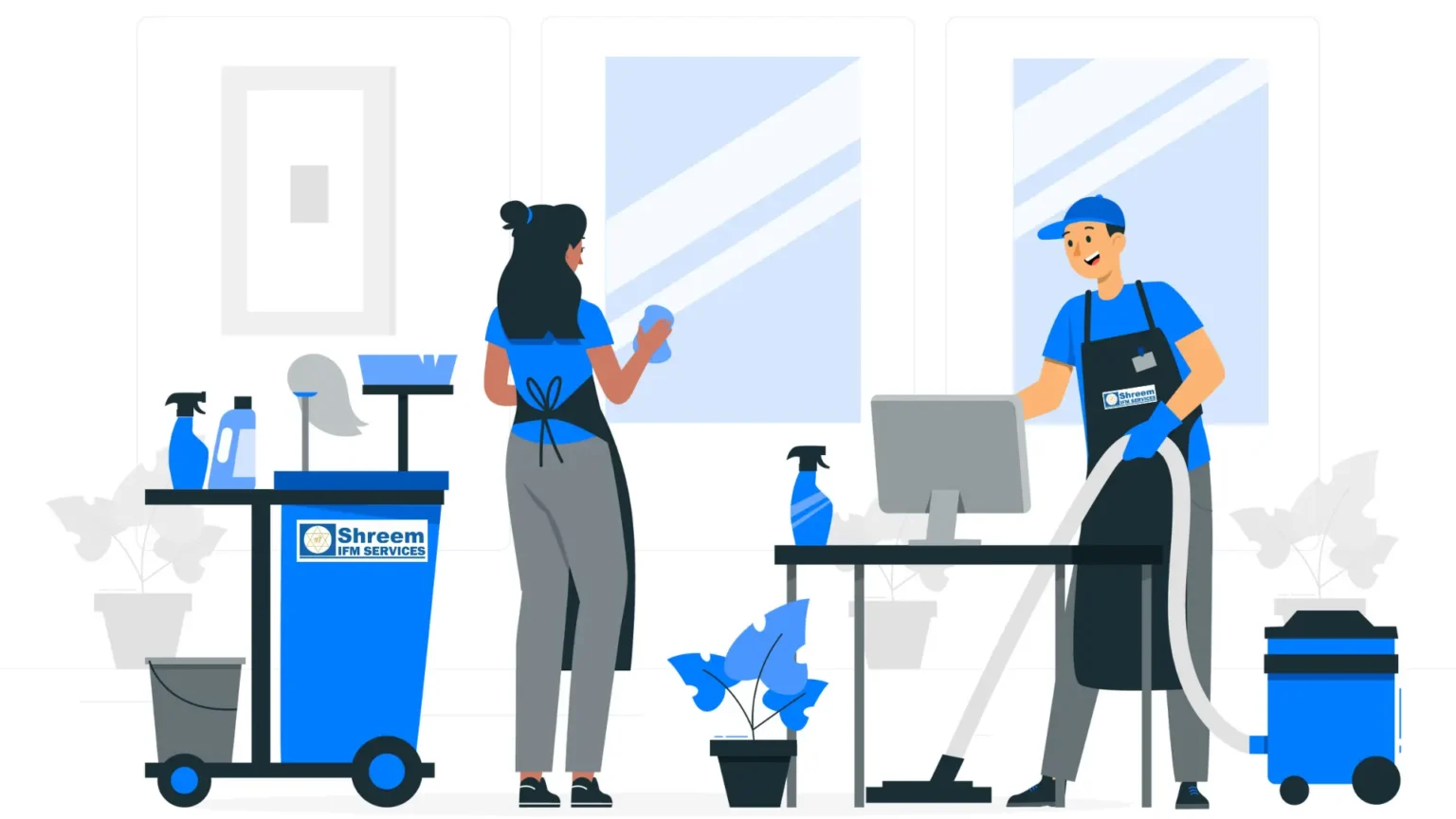 Housekeeping and pantry services are important for keeping places clean and tidy. In order to clean and maintain hygiene , this role is essential in all sectors.
Some of Our Facility Management jobs are like:
A. Housekeeping Boys B. Pantry Boys C. Supervisors to lead these teams.
These positions are vital to maintaining order and cleanliness, creating a welcoming environment for customers.
Security is a top priority in Facility Management jobs. It's impossible to take the rules, regulations, and handle difficult situations without security. If you're committed to safety, consider roles like:
  A. Security Guards B. Gun Man C. Security Supervisor D. Chief Security Officer 
These roles are crucial in maintaining the safety and security of patients, Staff, & Hospital premises.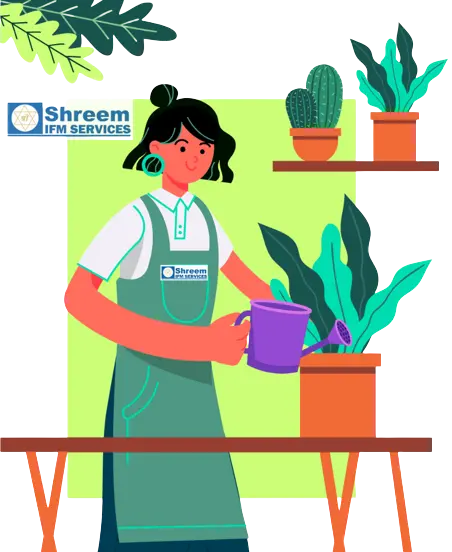 Our Horticulture Staff makes our places beautiful with gardens and landscapes. If you have a green thumb then explore positions with our facility management jobs in:
  A. Gardener B. Supervisor (Gardening)
Their efforts contribute to the aesthetic appeal of hotels, offices and malls enhancing guests' & clients experiences.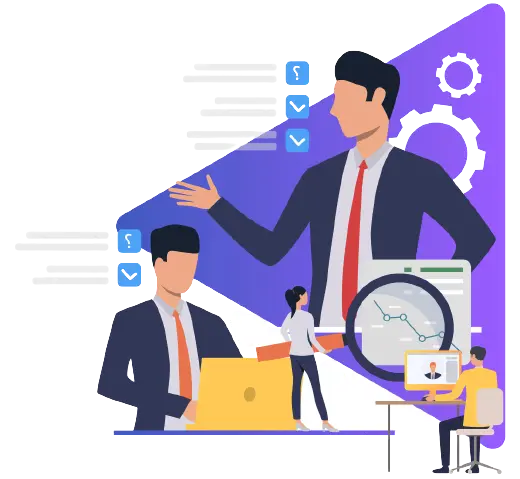 Management is crucial in our operations. Each member of our team at Shreem IFM Services has a unique professional background with expertise in key areas of Facility Management jobs. 

Manager have to ensure that technical operations run smoothly, ensuring that facilities are operational at all times.
 we have several openings in Facility Management Jobs like:
  A. Shift Engineer B. Finance Officer C. Facility / Estate Manager D. Manager Soft Services E. Manager Technical Services F. HR Manager G. HR Generalist H. HR Recruiter
These professionals play a vital role in ensuring the smooth functioning of corporate environments,
from technical operations to human resources management in Facility Management jobs.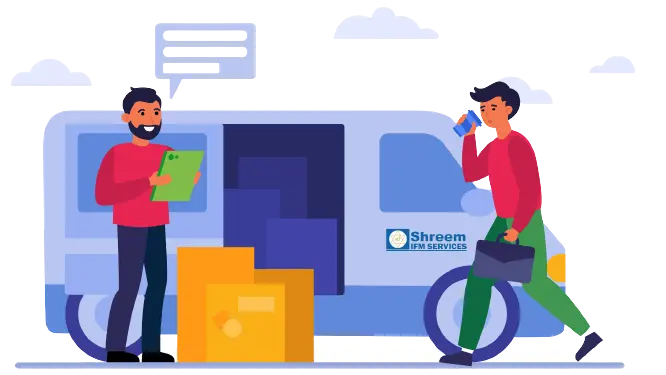 Every role matters in Facility Management jobs. In our diverse team of Facility Management professionals, Every role plays a crucial part in ensuring the smooth operation in Facility management jobs .
Some positions are the hidden heroes who support the day-to-day functioning of our operations. Join as a:
A. Rider B. Helper C. Office Boy
It's Important in supporting the efficient Operation of Facilities in Facility Management Jobs.
Our Facility Management Jobs openings are available at various locations, making it convenient
for you to find a facility management jobs near you. Explore opportunities in places like:
   Jobs in Delhi | Jobs in Noida | Jobs in Greater Noida | Jobs in Ghaziabad | Jobs in Gurgaon |
   Jobs in Faridabad | Jobs in Panipat | Jobs in Sonipat | Jobs in Delhi NCR | Jobs in India
Elevate Your Career with Our Internship Program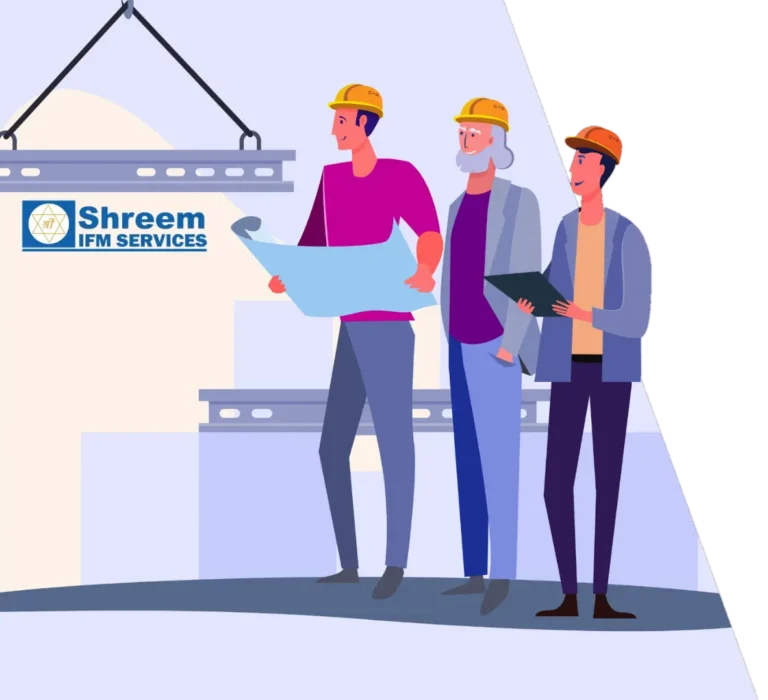 At Shreem IFM Services, we understand the importance of nurturing young talent.
Our Facility Management Jobs internship Program is designed to offer on-site job training, allowing you to immerse yourself in a professional environment.
Here, you'll have the opportunity to learn the essential skill sets required for a thriving career In Facility Management Jobs.
Shreem IFM Services is not just a place to work, it's a place to grow, learn, and thrive.
Join us in our Commitment to excellence in Facility Management.
Your journey to a rewarding career begins here.
Why Choose Our Internship Program?
Hands-On Learning :- Gain Facility Management Jobs practical experience that goes beyond textbooks.
Professional Environment :- Work alongside industry experts in a supportive atmosphere.
Skill Development :- Acquire the skills and knowledge needed to excel in your chosen field with our facility management jobs.
Future Opportunities :- Internship success often leads to full-time positions in Facility Management Jobs.

Are you ready to shape your career in Facility Management Jobs? Click the Given button to express
your interest and take the first step toward an exciting future with Shreem IFM Services.
Frequently Asked Questions (FAQ) - Facility Management Services for Clients ​